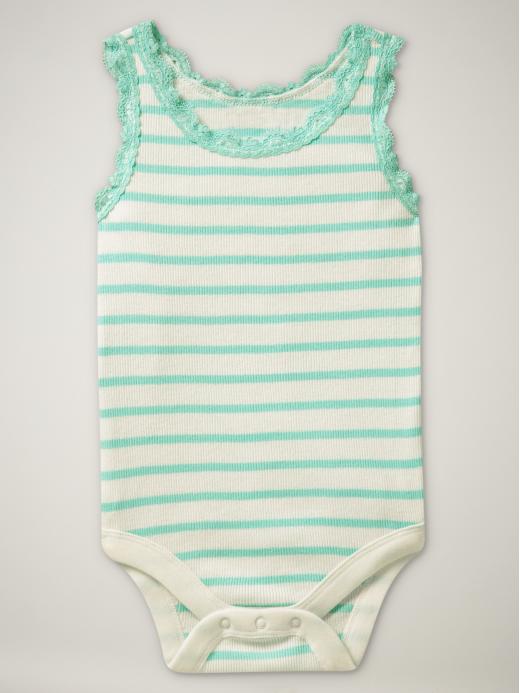 Lace trimmed body suit from Baby Gap
Oh my do I love Baby Gap! Granted we only own one official item from there for our a little one - a pair of reverseable pint/pink and white stripped pants that I snagged on sale for $6. But they are one of my favorites! They are made so well, thick and soft fabric - compared to some of the things you can find out there in the $6 range. Granted these pants were originally $14 or so...
And the styles! So cute!!